GROW WITH PSC!
Petroleum Service Corporation is now PSC Group.

Our PSC JOBS website is designed to help job seekers and current employees learn more about our company culture, career opportunities, benefits, employee development, and much more.
VIEW JOBS AND APPLY
Providing Rewarding Careers for 70+ Years!
Since 1952, PSC Group (previously known as Petroleum Service Corporation) has been committed to safely and efficiently meeting the product handling and site logistics needs of the leading companies in the refining, chemical, and marine industries. While our name has changed, we remain focused on the values that have been the foundation for our long-term success: 
PEOPLE • SERVICE • COMMITMENT
The work we do makes a difference.
Our 4,000+ employees serve at more than 150 refineries, terminals, and chemical plants across the U.S. and Canada. They play a vital role in the supply chain by handling a variety of materials transported by barge, ship, pipeline, rail, and truck while protecting the environment. Some of the top jobs we perform are listed here.











Sustainability Technician

Railcar Repair Technician


"PSC's business is growing and doing so well because of its commitment to do the right thing all the time and care for its people."
Michelle E., Technical Manager • PSC Customer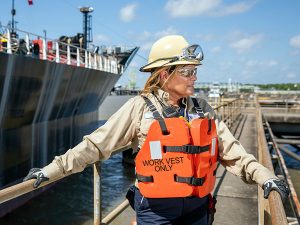 Hiring Process
Learn about the process we use for reviewing applications and selecting employees to join the PSC family.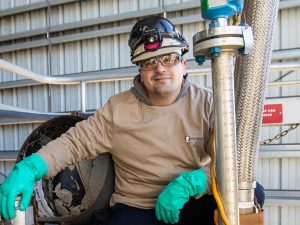 Job Videos
Get an inside look at some of the essential jobs we perform in the refining, chemical, and marine industries.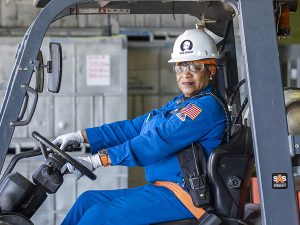 Benefits
Read about the benefits we offer to help employees maintain health, save money, and prepare for the future.
Baton Rouge Office
6700 Jefferson Hwy
Building 8
Baton Rouge, LA 70806
(225) 343-8262
Corpus Office
101 North Shoreline
Suite 580
Corpus Christi, TX 78401
(361) 882-9513
Pasadena Office
5025 Preston Avenue
Pasadena, TX 77505
(281) 991-3500
Bridge City Office
395 Texas Ave
Bridge City, TX 77611
(409) 962-3877